Welcome to peace plaza
Aspiring for true peace and tranquility and celebrating diversity and heritage, the Keeling-Puri Peace Plaza is located in Rockford, Illinois. It is easily accessible from I90 (Riverside Exit) west one-half mile to McFarland Road and south one quarter mile. The Peace Plaza is situated in a 2.5 acre park which also serves as a trailhead for Rockford's 20 mile Perryville Path network of bicycle and recreational trails with an easy link to Rock Cut State Park located three miles north of the Peace Plaza.
Where Do We Find Peace?

"If we are to have real peace in the world, we must begin with the children." Mahatma Gandhi.
We look to the children of the greater Rockford region to inspire us all to participate fully in the quest for enduring world peace. The Keeling Puri Peace Plaza is dedicated to support the young leaders of the Rockford Region as they work to create sustainable change. Our children have partnered with organizations such as Pennies for Peace , World Bicycle Relief, Kids Around the World, New Global Citizens and UNICEF finding local solutions to global and local problems.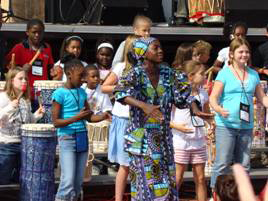 2018 International day of peace
"Building Bridges of Understanding"
Friday, September 21, 2018 from 9:00 a.m. to 1:00 p.m.
Keeling-Puri Peace Plaza
Author Anne Sibley O'Brien returns with her new book, Someone New, as three elementary schoolers – who aren't new – begin to understand and embrace three immigrant students in an honest and heartwarming look at diversity, inclusion and friendship.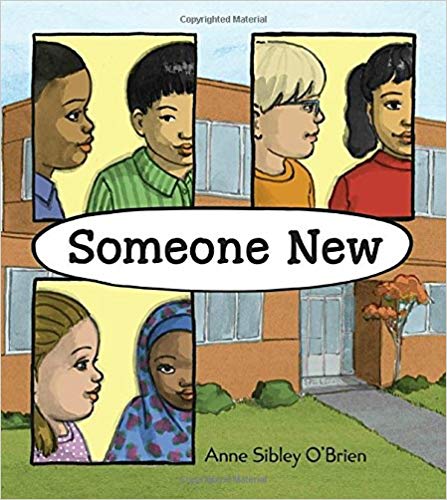 Each class attending the International Day of Peace will receive two copies of this book.  One for their classrooms and one to share with another class in their school.
Other guests include Dorothy Paige-Turner, Lewis Lemon (David Causey), Jane Addams (Sue Crandall), Storytellers Megan Wells, Jim May and Nestor Gomez and may peace-making and interactivities.
View 2018 International Day of Peace Flyer
For more information email: connect2peacerockford@gmail.com
View our latest video on the International Day of Peace web page.